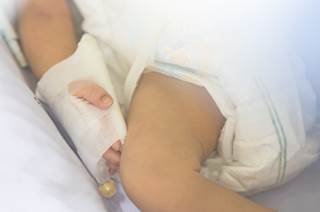 "Levetiracetam (Keppra) offers greater efficacy than phenobarbital in preventing monotherapy failure in infants with nonsyndromic epilepsy, according to the findings of a multicenter prospective observational study published in JAMA Pediatrics."1
Basically, what that means, is that Keppra is more effective in preventing seizures in young children with epilepsy.
How do we know? Investigators evaluated a total of 155 infants with nonsyndromic epilepsy who were treated with levetiracetam (n=117) or phenobarbital (n=38) as initial monotherapy within 1 year of the first afebrile seizure. Infants were treated in 17 US pediatric epilepsy centers during a 3-year period (2012 to 2015). A 6-month freedom from monotherapy failure, as defined by seizure freedom within 3 months of treatment initiation and no additional prescribed antiepileptic medication, comprised the binary outcome.1
We have a new PEDIATRIC NEUROLOGIST, who specializes in treating children with epilepsy.  Please call us and ask to see Dr. Leyda Sanchez-Ortiz.
1.       https://www.neurologyadvisor.com/epilepsy/infantile-seizures-levetiracetam-monotherapy-efficacy/article/748039/