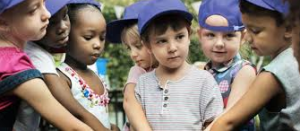 Check out our December Newsletter on Collaborative Care At NJPNI!
https://mailchi.mp/njpni/december-2020-newsletter
View NJPNI's Past Newsletters and Announcements by Clicking Here
Collaborative Care At NJPNI
December 2020 Newsletter
Teamwork at NJPNI
NJPNI's ability to provide excellent care for your child starts with our emphasis on collaborative teamwork. Everyone at NJPNI cooperates to make equal contributions to the care of your child. From the surgeons and nurse practitioners to the clinical assistants and billing office, all members of our team are in constant communication to accomplish holistic care for each child. Every member of our team knows all of our patients so there is always a familiar face whenever your child may need assistance.
Lastly, the health and safety of our patients and their families is our top priority. Our team has expanded to provide welcoming and safe services through launching a dedicated Telemedicine Platform. Our patients can now  securely connect with their respective provider from the comfort of their home.
The Craniofacial Team
The culture of teamwork starts within our offices and expands to the many teams we work with, one of those being the Craniofacial Center at Goryeb Children's Hospital at Morristown Medical Center. With craniofacial anomalies having the ability to affect several organ systems, we have commited to working as part of a multidisciplinary team to provide the best care for this multidisciplinary disorder. In doing so, our team is able to minimize the patient's time and travel needs and keep patients, parents, and all providers in the loop on diagnostic results and treatment decisions. Our team has been recognized by The American Cleft Palate-Craniofacial Association (ACPCA) for providing care consistent with their standards for Craniofacial Team excellence.
The Cerebral Palsy Team
NJPNI pediatric neurosurgeon Dr. Mazzola (top left) and  Children's Specialized Hospital pediatric physical medicine and rehabilitation doctor, Dr. Jenfu Cheng (top right), meet for a monthly Cerebral Palsy (CP) clinic for children with spasticity. By working together, Dr. Mazzola and Dr. Cheng are able to combine their medical backgrounds to thoroughly consider the best treatment options for each child's spasticity.
Dr. Mazzola and Dr. Cheng also collaborate with Barnabas Health pediatric orthopedic surgeon Dr. O. Folorunsho Edobor-Osula (bottom left) and NJIT biomedical engineer Dr. Saikat Pal (bottom right) to study how children with CP move. This IRB approved research at NJIT studies the movement of typically developing and CP children to understand how surgery can improve the gate of children with CP. Each member of this team provides a new perspective on CP, allowing for a complete and unbiased evaluation of how children with CP respond to treatment.
A special THANK YOU to all our referring pediatricians and providers. We love collaborating with everyone to provide the best care for our patients!
THANK YOU to all our patients and their families!
NJPNI wishes everyone a HAPPY HOLIDAY! Let's hope 2021 is a healthy, happy, and brighter year for all. Enjoy time with family.
xoxo Love from Dr. Mazzola, Dr. Collins, & the staff from NJPNI