As a parent, you want your child to be healthy and happy. Unfortunately, sometimes kids get sick or have accidents. If your child needs neurosurgical care, you want to make sure they are in good hands. Here is how to choose the right pediatric neurosurgery in Morristown, NJ.
Why Do You Need a Pediatric Neurosurgeon?
A pediatric neurosurgeon is a medical doctor who specializes in the diagnosis and treatment of disorders of the nervous system in children. This includes the brain, spine, nerves, and blood vessels that relate to these areas. A pediatric neurosurgeon has completed four years of medical school, five years of residency training in pediatric neurosurgery, and one year of fellowship training in pediatric neurosurgery. They are board certified by the American Board of Neurological Surgery.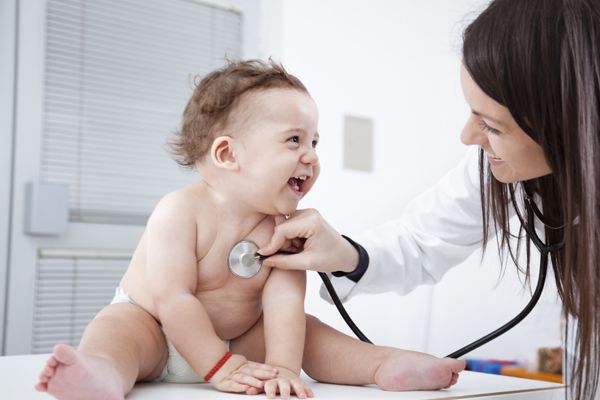 What Does a Pediatric Neurosurgeon Actually Do?
A pediatric neurosurgeon treats conditions that affect the brain, spine, and nerves. These include:
- Hydrocephalus (a buildup of fluid in the brain)
- Spina bifida (a birth defect in which the spinal cord does not develop properly)
- Craniosynostosis (a condition in which the bones in the skull fuse together too early)
- Brain tumors
- Epilepsy 
- Chiari malformations (a condition in which part of the brain extends into the spinal canal)
- Traumatic injuries to the head or spine
 Pediatric neurosurgeons use a variety of techniques, including surgery, to treat these conditions. They may also prescribe medications or provide other types of therapies.
Seek Some Referrals
One of the best ways to find a good pediatric neurosurgeon or pediatric neurosurgery is to ask your child's primary care doctor for a referral. They will know which doctors have a good reputation and who is taking new patients. You can also ask friends or family members if they know of anyone. Once you have some names, it's time to do your own research. 
Do Your Own Research and then Take Decision
It's important to do your research before making any big decisions, especially when it comes to your child's health. If your child has been diagnosed with a neurological condition, you may be considering neurosurgery. Here are some things to keep in mind as you research neurosurgeons.
First, look at the credentials and experience of each neurosurgeon on your list. Make sure they are board certified by the American Board of Neurological Surgery and have experience treating children specifically. 
Next, look for reviews from other patients or their parents. Look on Google, Yelp!, Healthgrades, Vitals, or another platform. Read both positive and negative reviews to get a well-rounded view of each doctor's bedside manner and surgical skillset. 
After looking at all this information you should be able to narrow down your list to two or three surgeons that you feel confident about. If you are looking for pediatric neurosurgery in Morristown NJ, visit our website New Jersey Pediatric Neuroscience Institute. Our pediatric neurosurgeons are some of the best in the country and we are here to provide your child with the best care possible. 
Schedule a Consultation 
 Now it's time to meet with the doctors on your shortlist! When you schedule a consultation visit, you will be able to ask them questions about their experience and philosophy when it comes to surgery. You will also be able to get a feel for their bedside manner and if they seem like someone you would feel comfortable having operate on your child. After meeting with each doctor, you should have a good idea of which one is the best fit for your family. 
At NJPNI pediatric neurology associates, we provide comprehensive care for pediatric neurological disorders. Our team of experienced pediatric neurologists specialize in diagnosing and treating conditions ranging from epilepsy and headaches to genetic disorders and developmental delays. If you are looking for a craniofacial specialist in NJ, look no further than our team at NJPNI!
Choosing the best pediatric craniofacial neurosurgeon is an important decision because they will be caring for your child's most precious commodity—their brain. But with some careful research and these tips, you can find the perfect match for your family!